"

Adam: What are your qualifications?
Beetlejuice: Ah. Well... I attended Juilliard... I'm a graduate of the Harvard business school. I travel quite extensively. I lived through the Black Plague and had a pretty good time during that. I've seen the EXORCIST ABOUT A HUNDRED AND SIXTY-SEVEN TIMES, AND IT KEEPS GETTING FUNNIER EVERY SINGLE TIME I SEE IT... NOT TO MENTION THE FACT THAT YOU'RE TALKING TO A DEAD GUY... NOW WHAT DO YOU THINK? You think I'm qualified?

"
~ Adam Maitland asking Beetlejuice if he's qualified to scare the Deetzes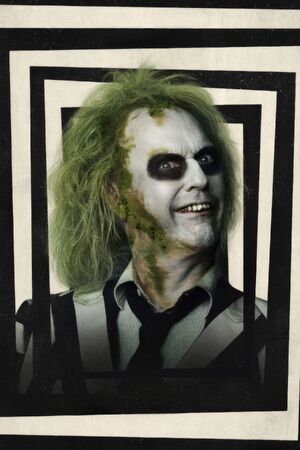 Beetlejuice is the title character of the 1988 movie, Beetlejuice, and the subsequent animated television series of the same name.
Fanon Wiki Ideas So Far
History
Death Battle Info
Trivia
Ad blocker interference detected!
Wikia is a free-to-use site that makes money from advertising. We have a modified experience for viewers using ad blockers

Wikia is not accessible if you've made further modifications. Remove the custom ad blocker rule(s) and the page will load as expected.