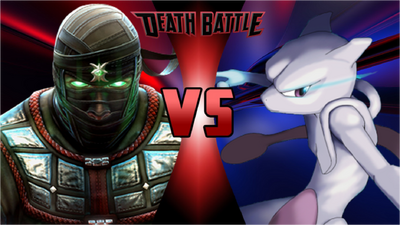 Description
Two telekinetics who broke the control of the villains by which they were created! Secrets in the video games they originate from! Who will come out on top? The hidden Red Ninja vs The 150th Pokémon!
Interlude
Villains often have tremendous power, but should they need the extra support, they aren't above creating new soldiers to do their fighting for them.
But, make sure not to make them too powerful. Otherwise, they'll break from your control, and just ruin all your shit up. Like Ermac, the telekinetic red ninja from Mortal Kombat.
And Mewtwo, the telekenetic legendary Pokémon.
He's Wiz and I'm Boomstick.
And it's our job to analyze their weapons, armor, and skills, to find out who would win, a Death Battle.
Ermac
Mewtwo
DEATH BATTLE!
Who are you cheering for?
Results
Trivia