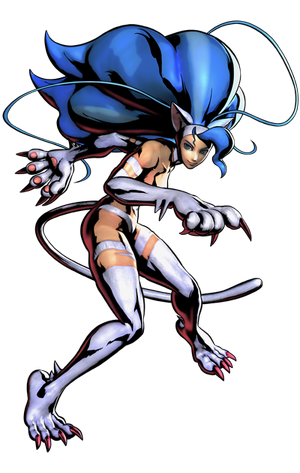 Felicia
is a were-cat from the
Darkstalkers
series of video games. She previously fought
Taokaka
in the 9th episode of
Death Battle
,
Felicia VS Taokaka
.
Fanon Wiki Ideas So Far
Possible Opponents
Death Battle Info:
Background:
Superhuman Strength, Speed, & Endurance
Combat:
Can charge Energy at will
Special Moves:
Rollling Buckler Links to Various Attacks
Sandsplash:
Also called 'Litter Box Kick'
Gallery
Trivia
Ad blocker interference detected!
Wikia is a free-to-use site that makes money from advertising. We have a modified experience for viewers using ad blockers

Wikia is not accessible if you've made further modifications. Remove the custom ad blocker rule(s) and the page will load as expected.