Slattern is a kaiju from the 2013 movie, Pacific Rim.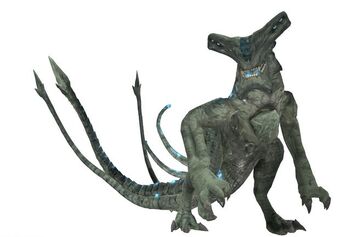 Fanon Wiki Ideas So Far
Possible Opponents
History
Death Battle Info
Background
Breach Date: January 12, 2025
Height: 181.6 meters
Weight: 6,750 tons
Named after dirty, nutidy women from the seventeenth century
First and only Category V Kaiju
Weapons
Trio of triple-crowned tails and highly resilient
Leathery reptilian scaling
Toxicity: High
Strengths and Feats
Category V Kaiju
Largest Kaiju ever
Tanked a tactical nuke to the face
Weaknesses
Trivia
Ad blocker interference detected!
Wikia is a free-to-use site that makes money from advertising. We have a modified experience for viewers using ad blockers

Wikia is not accessible if you've made further modifications. Remove the custom ad blocker rule(s) and the page will load as expected.