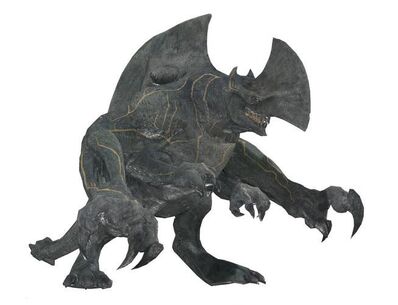 Trespasser is a kaiju from the 2013 movie, Pacific Rim.
Fanon Wiki Ideas So Far
History
Death Battle Info
Background
Breach Date: August 10, 2013
Height: 92 meters
Weight: 2700 tons
Category: Unknown
Weapons
Axe-like head
Thick and protective hide
Can emit a orange bioluminous glow from inside its mouth
Feats
Faults
Was killed by the United States military and British Royal Air Force
Do you like Trespasser's Death Battle Info?
Ad blocker interference detected!
Wikia is a free-to-use site that makes money from advertising. We have a modified experience for viewers using ad blockers

Wikia is not accessible if you've made further modifications. Remove the custom ad blocker rule(s) and the page will load as expected.